Speed-of-thought visual analytics
for cloud, big data, live streaming data, multisource analysis, and embedded BI
Does the world really need more business intelligence?
Sure does. And it needs to be better. Much better. Why? Because the data changed. And so did the idea of "the database."
If your data is growing bigger, streaming at you faster, or stored in non-traditional sources like Elasticsearch, Hadoop, Snowflake, MemSQL, or SAP HANA (or any combination of the above!), you need Zoomdata's data visualization platform. Or maybe your data is manageable, but application infrastructure is weighing you down? Or you need a more dynamic, visually engaging, self-service user experience without fussy setup or complex data modeling?
Make modern data work by switching to modern BI.
There's a clear path forward
You're probably worried about investing in another business intelligence solution. Not to fear -- Zoomdata is architected to be practically future-proof. It's built on standard APIs, and our modern microservices infrastructure scales up and out, in the cloud and on-prem, avoids soul-crushing system conflicts, and more. Cool, huh?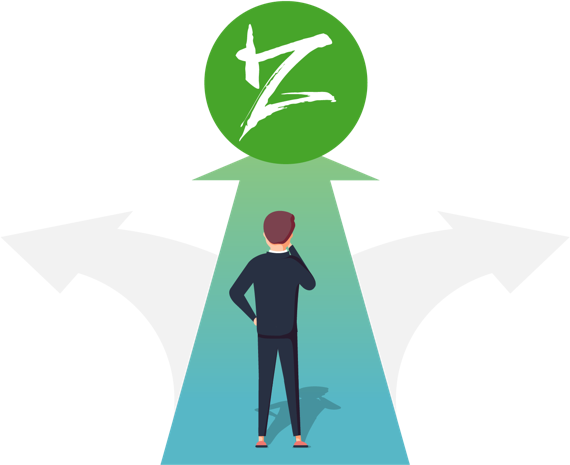 Take our compatibility test!
What's in your "data-ing" profile? See anything you like in ours?
Lean into the Future with Modern BI
Zoomdata lets you work with a wide variety of modern data sources to discover insights deep in your data. Zoomdata brings business intelligence and big data to life for your product innovators, problem solvers, executives, and -- you get the idea -- people! Learn more about our high-performance BI engine and visually engaging, interactive dashboards.
Expediting the Path to Discovery with Multi Source Analysis Webinar
Learn about the benefits of dynamic data exploration across multiple sources in this demo-rich analyst briefing with Bloor Group CEO Eric Kavanagh. Watch through to the end, where Zoomdata product experts talk about the modern architecture that make Multisource Many Ways(tm) possible.
Zoomdata receives Perfect Recommend Score in Dresner's 2018 Wisdom of Crowds BI Market Study
We couldn't be more excited to have received a perfect recommend score two years in-a-row! Results are compiled from customer user surveys, and our customers have spoken.
Monthly Live Demo
Zoomdata delivers lightning fast visual analytics for any data source. Sign up for a live demo to see us in action and have all your questions answered.
Cutting Edge Companies Using Zoomdata