Four Dominant Hadoop Distributions
Watch this video for information about the importance of big data distributions.
There are four dominant Hadoop distributions: Cloudera, Hortonworks, Amazon, and MapR. All four are gaining increased interest as the level of big data adoption grows. The market leader right now is Cloudera although high tech prefers Amazon as do smaller organizations -- up to 1,000 employees.
Transcript
Hadoop distributions also matter.  We looked at big data distributions and asked our respondents to rank the four different dominant distributions out there.  The four are Cloudera, which focuses more on commercial offering of big data, Hortonworks is more of a traditional open source approach, Amazon, which is more mass market, and then MapR, which focuses on enterprise deployments.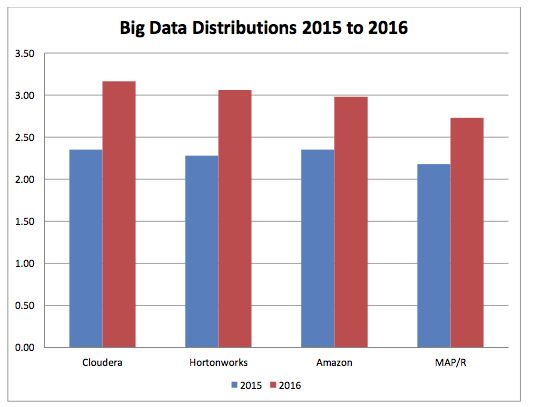 Figure 49 - Big data distributions 2015 to 2016
Source: Dresner Advisory Services Big Data Analytics Market Study;  Copyright 2017 -- Dresner Advisory Services
Cloudera Leads the Pack
When we look at this from a year-over-year perspective, all of them increased in interest, although Cloudera is the top choice followed by Hortonworks, then Amazon and then MapR.  And it should be noted that the placement of Amazon has actually decreased year-over-year.  Hortonworks actually increased.
When looking at this from a vertical industry perspective, with the exception of high tech, which has a preference for Amazon, all other organizations seem to prioritize Cloudera above the other three distributions.
From an organizational size perspective, we can see that Cloudera, although it dominates in most organizations, small organizations, from 1 to 1,000, have a tendency towards Amazon, largely because of price point.