Which Big Data Analytics Use Cases Attract The Most Attention
In this video, you'll learn which use cases attract the most big data attention.
Data warehouse optimization was the leading use case followed closely by customer analysis. IoT uses cases are not on the radar for many organizations right now, but it's likely that they will predominate big data analytics in the relatively near future. Watch the next video to learn what's driving choices in big data infrastructure.
Transcript
One of the questions that we were keen to ask is what folks intend to do with big data analytics, so we asked them about use cases.  And it turns out the top use case is data warehouse optimization.  What does that actually mean?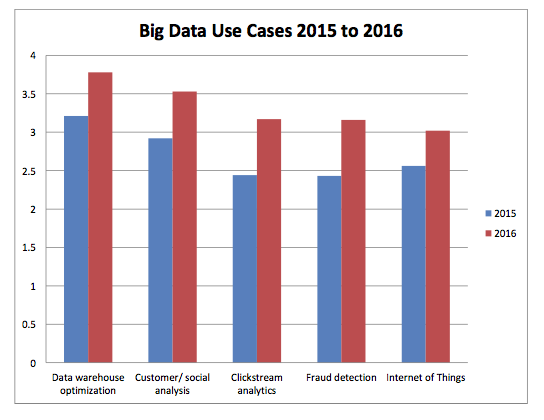 Figure 19 - Big data use cases 2015 to 2016
Source: Dresner Advisory Services Big Data Analytics Market Study;  Copyright 2017 -- Dresner Advisory Services
Data Warehouse Optimization
Well, in most cases, it means organizations are going to augment their existing data warehouse with things like a data lake to find ways to improve access, to lower the cost associated with the data warehouse.  And if they have no data warehouse, well, the data lake may in fact be their new data warehouse.
Other use cases include things like customer and social media analysis, click stream analytics--social media analysis, click stream analysis, fraud detection and internet of things.
Long-Term Use Case: IoT
Now, internet of things is definitely not on the horizon for many organizations in the near term, but I believe long term, IOT is one of the reasons you do big data, because in fact, we're all having data collected from our personal devices, from our cars, from our appliances, and that data's getting stored, and inevitably, it's going to get used, and it's gonna find its way into big data systems and big data analytics.